Create Lasting Impressions with Goat Works'
Innovative Display Solutions
Commercial, Retail & Residential
Goat Works is a Sydney-based company that specialises in creating dream spaces for clients
We are a leading manufacturer of custom displays, retail spaces, home furniture, custom exhibition stands, and commercial showrooms in Sydney. Goat Works specialise in designing, constructing, and installing tailored solutions that meet our clients' specific needs. We help clients conceptualise and create their dream space, managing all aspects of logistics and installation to ensure that everything is ready to go, when and where it should be.
Do you need a promotional display that is eye-catching, engaging, and memorable? Goat Works understands that businesses need to stand out in a crowded marketplace, and we work tirelessly to create unique and creative interiors and displays that will capture the attention of guests and potential customers and help our commercial clients achieve their marketing objectives.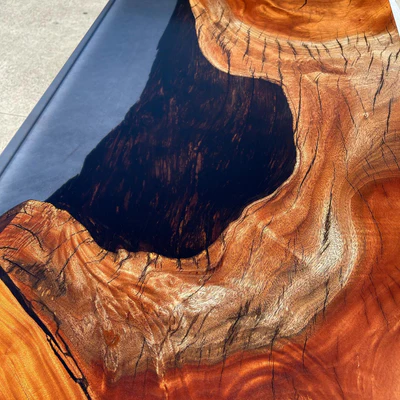 Specializing in epoxy resin creations, ready to bring your vision to life.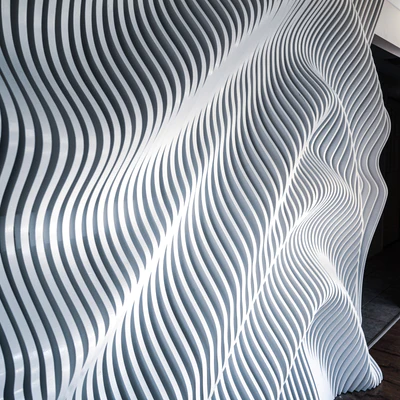 A unique design feature sure to make a statement in any home, office or workspace.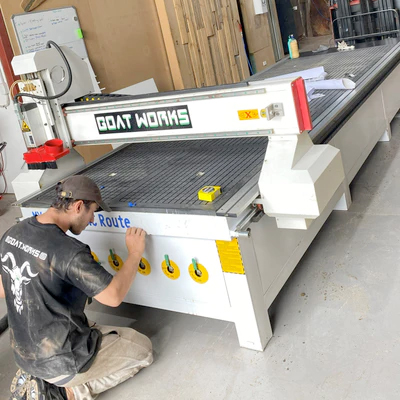 Custom cutting, engraving and flattening services available.
Transform your commercial and home interiors with Goat Works' custom walls, furniture, art and displays
The team at Goat Works create unforgettable retail and point of sale displays. We know that a well-designed retail space can make all the difference in attracting customers and driving sales. That's why we work closely with our clients to create retail spaces that are visually appealing, functional, and optimised for sales. We can also help our clients with point of sale displays that will highlight their products and encourage customers to make a purchase.
We also specialise in creating custom-built exhibition stands. Exhibitions are a powerful marketing tool for businesses, and that's why we are committed to creating high-quality, visually appealing, and functional stands that will showcase our clients' products and services in the best possible light. We use the latest technology and materials to ensure that our exhibition stands meet the highest standards of quality and durability.
"The difference between something good & something great is attention to detail".
Contemporary custom furniture:
Epoxy river tables by Goat Works in Sydney
Are you looking for a one-of-a-kind piece of custom furniture to transform your home or business? Look no further than Goat Works in Sydney and our stunning custom epoxy river tables.
We design and create custom epoxy river tables that combine beauty and durability with long-lasting quality. From the wood selection, to the epoxy finishes, to the customization options, these tables truly embody the essence of contemporary custom furniture.
Custom epoxy river tables have become increasingly popular in recent years, as they provide a unique and modern look to any home or Office. An epoxy river table combines epoxy resin with a wooden base to create a stunning and durable piece of custom furniture. Epoxy river tables are essentially custom tables with a unique and eye-catching design that can be tailored to meet different style needs.
Inclusive design processes​
Make a statement with Goat Works' custom-made exhibition stands, furniture, interiors, and displays
Goat Works artisans have deep expertise in 3D sculptural designs for interiors. Our team of skilled craftsmen and designers work tirelessly to create bespoke pieces that can fill any type of space. Our designs are known for inspiring feelings of awe and wonder, and our imaginative architectural interiors have been known to take people's breath away.
One of the key advantages of working with us is our ability to create 3D sculptural designs that are tailor-made to fit the unique needs of each space. Whether it's a large commercial space or a smaller residential area, the Goat Works team have the skills and expertise to create a piece that not only looks beautiful but also functions well within the space.
Captivate your audience with unique parametric interiors